The monumental effort of 15 years of architectural analysis at the faculty of Architecture at TU Eindhoven has resulted in a stunning collection of 144 models, all white, all scale 1:33. From May 1 until June 3, the models are exhibited in a fictional city encompassing the entire breadth of architecture history.
Finissage: June 2, 17:00 at Plaza Vertigo. There will be drinks, bites and music. Register here for free!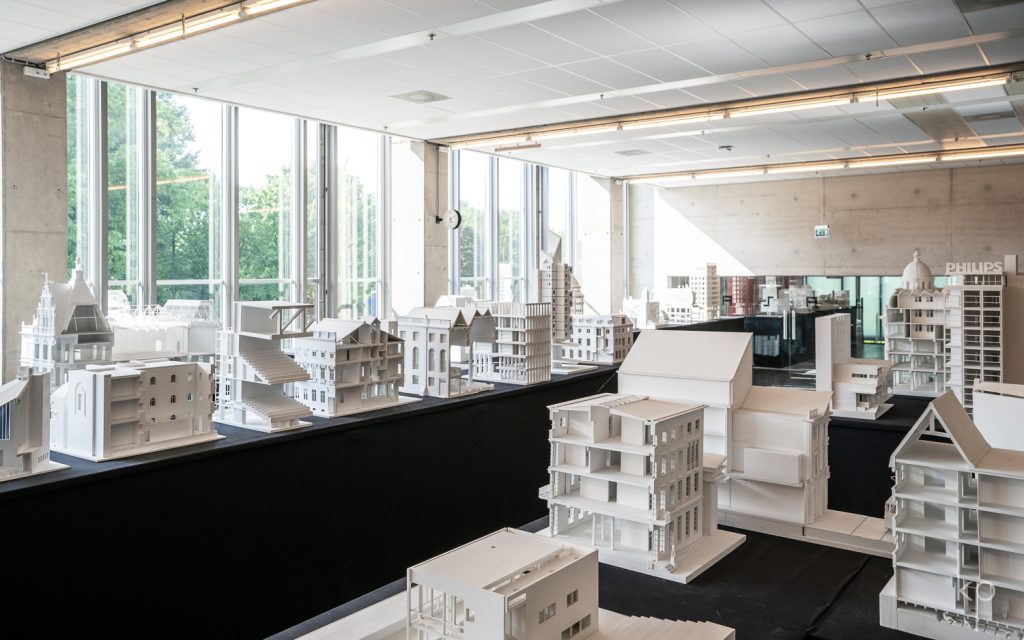 The exhibition Architecture/33 celebrates a critical and analytical approach to architecture. This approach has been developed within the course Architecture Analysis over the past thirteen years. The abstracted white models on display come forth from varied perspectives through which realized, unbuilt or demolished pieces of architecture have been analyzed. They form a living collection of models that are the result of a quest to analyze architectural works beyond canonized rhetorics surrounding a design.
Through thematized analyses, a selection of architectural works are subjected to the same analytical rigor in which the works are (re)drawn, modeled and discussed; they are  picked apart and  reassembled, to gain a deeper understanding of their significance to architecture and society. This leads to unexpected readings of architecture and cross connections between seemingly incompatible designs. The models, all scale 1:33, are an essential part of this spatial analysis, as in each of them analytical conclusions and constructed narratives come together. With this exhibition the models are grouped together forming an improbable city, a cadavre exquis which can be explored, generating new narratives.