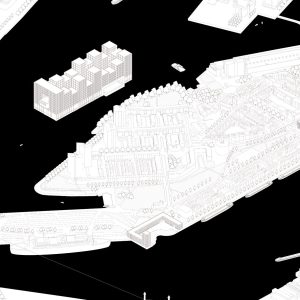 Rotterdam Havenstad is no more and the westward move of the port has allowed for the city to reengage with its waters. DATAPOLIS is part of an urban intervention on Katendrecht that explores how Rotterdam could alternatively reengage with the water in former port areas.
Everybody seems to have a memory or association with petrochemical sites like the Shell refinery in the Port of Rotterdam: once the biggest oil refinery in the world, still the biggest oil refinery in Europe. Can we unlock their hidden potential?
Walking through Oud-IJsselmonde (a peripheral neighborhood of Rotterdam) we stumble upon an odd scene. Children are rollerblading down faints asphalt hills, to a background of monumental, if not sublime, concrete monoliths supporting the Van Brienenoordbrug, the busiest bridge in our country.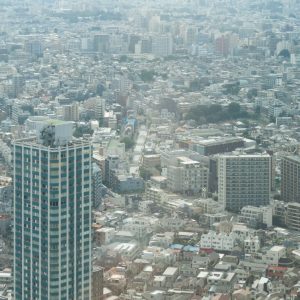 In the early morning of July 11, the students of the Intermediate Size embarked upon a journey that left a scorching impression in their memory. "To Japan!", the tutors exclaimed when discarding of their luggage at the Schiphol check-in. What followed was an adventure that opened our minds.
Rotterdam, city with the biggest port of Europe. Much has been written on the urbanism of Rotterdam in relation to this giant port, by Umberto Barbieri, Frits Palmboom, Michelle Provoost and Paul van de Laar to name a few. This research proposes a synthisizing and graphic view of Rotterdam and its port.
Getagged industrial landscapes