Stimulate your senses on Thursday November 28th at 17:30 for the grand opening of our exhibition The Aesthetics of Deceleration. Some drinks and bites will be present.
How long does it take you read the word in this image? And how long will it take you to find the other layers of meaning hidden in its abstract design? Follow us down the rabbit hole in our investigation of time and slowness in the experience of the urban.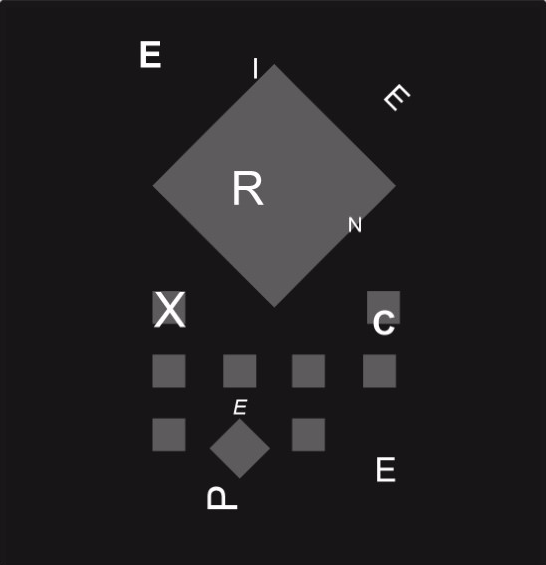 This exhibition is an activity in the theme of time, organized by J.P. Eiros, G.M. Jansen, N.W. Jaspers, R.G.H. Gool, J.C.J. Hermans.
Practical details:
25 November – 6 December 2019
Trappenzaal Vertigo, Eindhoven University of Technology
Thursday 28 November at 17:30 (with drinks and bites)